Houses Under 500K near Austin, TX
Lakeside's Community = Priceless
Several of our home builders have homes for under 500K on our largest 70 ft home sites and our waterfront custom 100 ft home sites may also be of interest in this price range. And the best part: at Lakeside, amenities like a community pool, being in a highly accredited school system (Lago Vista ISD) and Lake Travis views are standard. Explore our community in more detail and schedule a tour of a model home now!
Floor Plans of New Homes Under 500K
There are several new-build floor plans available from our home builders for under $500,000. Beyond this price range, you gain access to Lakeside's largest builder home sites including our 70 ft lots as well as our 100 ft custom home lots. Regardless of price, you get the same high-quality build you'd expect from a nationally-recognized homebuilder and a welcoming community found at Lakeside. Explore a small sample of the floor plans below
New Homes in Lago Vista, TX
Please note: This is only a small sample of floor plans available. Explore our builders for more info.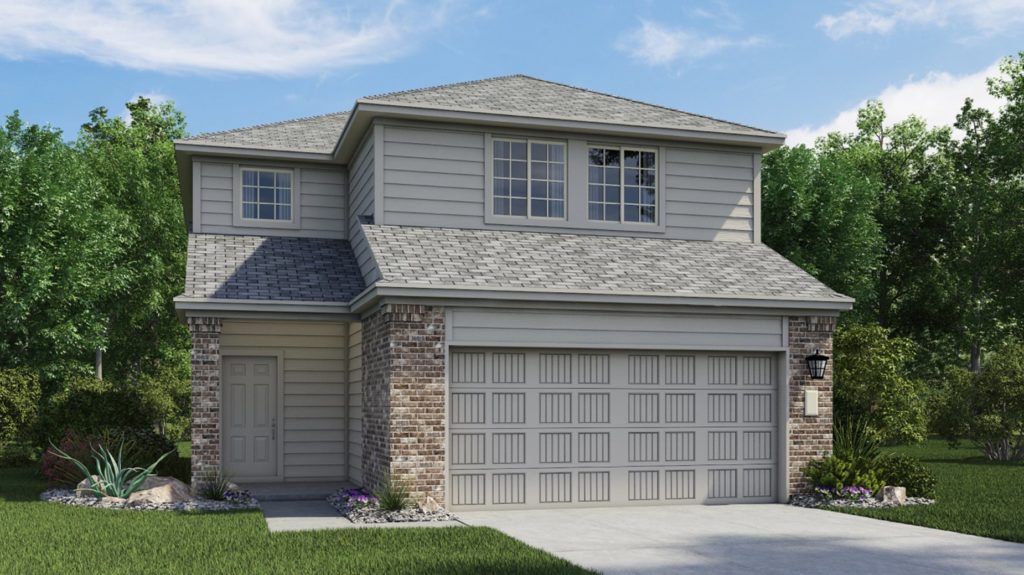 3 beds

2/1 baths

2 car garage

2 stories

1,638 SQ FT

Starting at $478,990
3 beds

2/1 baths

2 car garage

2 stories

1,857 SQ FT

Starting at $499,990
About the Developer
Hines, the developer of Lakeside at Tessera on Lake Travis, was founded in 1957 by Gerald D. Hines and has established a reputation synonymous with quality. The firm is dedicated to the highest possible standards – in its products, in its services and in its people – and has long been a leader in sustainable design practices and in promoting sustainability programs in its development areas. Hines' development approach for Lakeside at Tessera on Lake Travis, from setting aside huge swaths of land as wild greenbelts to quality-focused design standards and the planting of native Texas landscaping, reflects the company's long-term commitment to environmental stewardship and sustainable design and construction techniques.